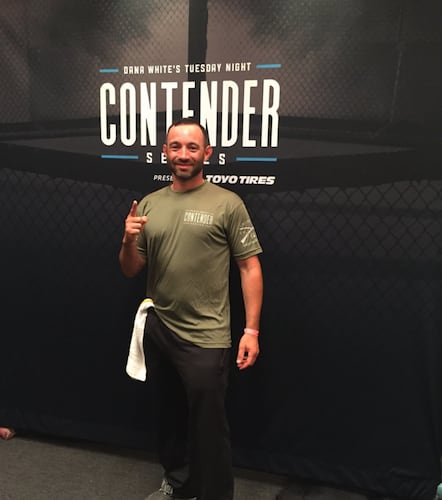 "Diamond" Dave Keefe
Dave Keefe, AKA "Diamond Dave," fought as an amateur boxer, kickboxer and backyard mma brawler in the late 1990s. He switched over to boxing coaching in 1999. Since then Dave most notably trained Demetrius Andrade, whom he began working with at the age of 10 as an amateur and continued working with until he was 11-0 as a professional. Under Dave's guidance, Andrade earned a position on the 2008 US Olympic Boxing Team and won the 2007 World Amateur title along with National Golden Glove, US Open, and various junior titles.
Dave also trained Danny O'Connor to the National Golden Glove and US Open national championships and then helped bring him to 14-1 as a professional. In 2010 he worked as a second in the corners of Jesse Brinkley and Peter Manfredo Jr. in WBC World Championship fights. Most recently, Dave trained Julian Pollard for the BKB World Heavyweight title in 2014 and he currently coaches many of the top competitors in the area.
Over the years in MMA, Dave has coached Keith Jeffrey, Andre Soukhamthath, Greg Rebello, Eric Spicely, Chuck O'Neil and Peggy Morgan. Dave is nationally known for his work as a cut man and hand wrapper for World Series of Fighting and Titan FC. He is also a blue belt in BJJ under Tim Burrill. Dave's philosophy for his students is for them to find ways to finish opponents while being technically sound.